The Union is made up of twenty members that represent the entire City,
and several VC's and VP's who represent specific areas of the City.
Muhammad Yusaf Rajpoot
PRESIDENT
Mian Akram Farid
PATRON IN-CHIEF
Malik Sagheer Ahmed
CHAIRMAN
Syed Amin Pirzada
GROUP LEADER (EXECUTIVE MEMBER)
Haji Muhammad Naeem
SENIOR VICE CHAIRMAN
Liaquat Noon
SENIOR VICE CHAIRMAN
Syed Imran Naqvi
VICE CHAIRMAN
Ch. Muhammad Sarwar
VICE CHAIRMAN
Raja Hassan Akhtar
GENERAL SECRETARY
Ch. Muhammad Aslam
SENIOR VICE PRESIDENT
Ch. Muhammad Imran
SENIOR VICE PRESIDENT
Sohail Mehboob Chohan
VICE PRESIDENT
Fayyaz Hussain
VICE PRESIDENT
Raja Hamid
VICE PRESIDENT
Gulfraz Ahmed Qureshi
VICE PRESIDENT
Tariq Qureshi
Add. GENERAL SECRETARY
Ch. AZHAR MEHMOOD
Add. GENERAL SECRETARY
Muhammad Yusaf Khan
JOINT SECRETARY
Tehmas Butt
SECRETARY INFORMATION
Sagheer Ahmed
SECRETARY WELFARE
Read our latest news. Be always in trend with daily news.
Sardar Yasir Ilyas Khan-President ICCI visited Blue Area recently.
12 January 2021 — President Islamabad Chamber of Commerce and Industries visited Blue Area yesterday. During visit numerous issues were highlighted to President ICCI including Parking Issue, Sewerage lines issue and Generators issue.
An outline of events happening in Blue Area.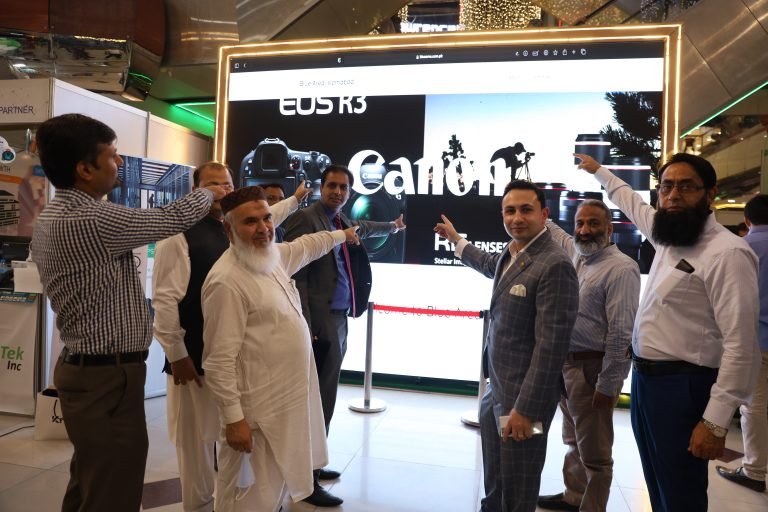 The Largest IT Hardware and Software Expo of Islamabad. The event was live for three days dated from 23rd Sept till 25th …