The Largest IT Hardware and Software Expo of Islamabad.
The event was live for three days dated from 23rd Sept till 25th Sept. This special event was held at centaurus and hosted by Pakistan Computer Association in collaboration with ICCI (Islamabad Chamber of Commerce & Industry) with objective of giving customers a chance to avail special promotional discounts on variety of IT products.
What was the event scope?
The official outlet of Canon in Islamabad CIS (CANONIMAGESQUARE) organized a stall containing wide range of DSLRs, Lenses and other official imaging products for touch & try photography.
A delegation from NSTP (NUST SCIENCE & TECHNOLOGY PARK) held a workshop at this expo focused on developing Pakistan's economy knowledge with objective of building an innovation ecosystem stimulating creation of new technology businesses for growth of country and region.
Similarly many official distributors and retailers of Logitech, Intel, Panasonic, Asus & Apple arranged stalls at the expo for merchandizing. latest technology IT products including laptops, computers, processors & gaming systems, accessories and other tech.
Here are some of the exclusive moments captured from the IT Expo 2021
The second day of the event was formally inaugurated by Sardar Yasir Ilyas Khan (President Islamabad Chamber of Commerce and Industries and CEO of The Centaurus Mall) along with Ali Nawaz Awan (Member National Assembly and Special Assistant to Prime Minister).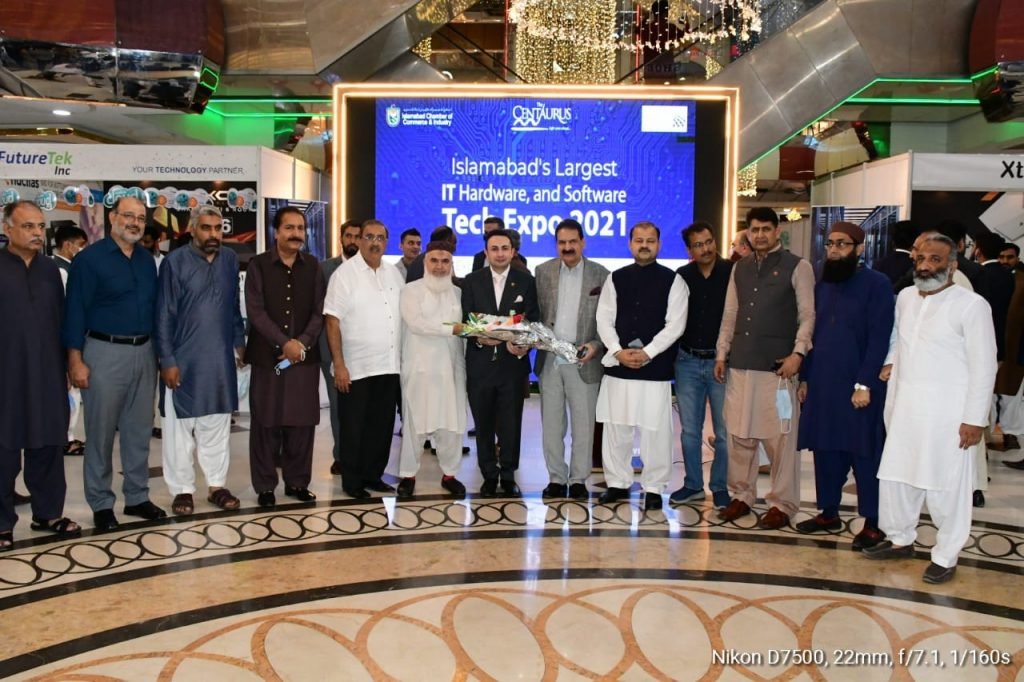 It was Islamabad's largest IT Hardware & Software tech Expo of 2021 and Blue Area's all well-known traders and merchandisers participated in it.